Google Maps and SEO
Google Maps and SEO. I see many people starting up their business and asking what they can do to improve their online presence and start getting customers? Well, the number one thing that any business can do from a newbie to, you know, somebody who's established and wants to stay on top is to get a Google map listing. Google map listings are awesome.
They're free. All you have to do is claim it, input your information, put your phone number, time of service, what you do, etc. It also has a great new function. It's not that new it's been around for a while, but for those of you who don't know, it's got a great new function where you can post to it just like you would your Facebook or your Instagram or your Twitter, etc.
Staying on top of your Google map listing is really important, not just for posting new information. Still, most importantly, forgetting those real human reviews, the more reviews you have, the better they are, the more you're going to show up at the top 10 in search engines.
Google Maps and SEO | With Google my business
So I would want to walk through this and show you some proof of who is topped ranked for local services in the New York area, and let's go to the computer. All Right. So let's go to Google. And what we're talking about today is Google my business, Which is Google maps. With Google my business, that's how you get onto Google maps.
So let's choose a local service-type business. Let's go with Auto detailing. Now I happen to be sitting in New York, and Google knows that based on my IP address. So what they're going to show me first are New York-related things. So auto detailing right here at the top, obviously our paid ads on the way up there is by, you know, pay to pay play.
And it's not a bad idea to combine pay-per-click marketing with SEO, et cetera. All of the clients that I've had through the years are the ones who do the best, and in my current position, we do both. We do PPC as well as SEO, as well as Google maps, et cetera. Anyway, so as we can see, the top three that show up are Google maps. Now, these guys are ahead of the organic search results.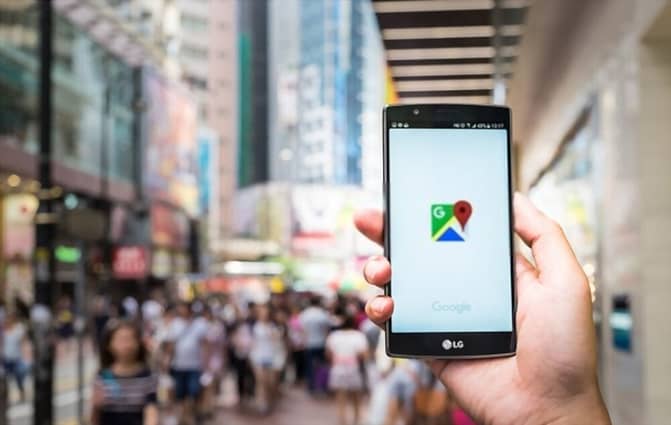 Google Maps and SEO | Google map listing
So that's right there. That's the number one reason you want to get into Google maps because you don't have a website. Still, you've got a Google map listing, you can show up ahead of these guys who've been around for like Yelp, you know, good luck beating Yelp for this number one position and the organic search results, but you can certainly do it through an optimized Google map listing.
So let's go in and take a look at these guys a little bit more. So again, the first guy up there is a paid advertisement, and we already talked about that. But then this guy Helping Hands Mobile Detailing he's got a 4.
6 average reviews out of 73 reviews. Now the guy below got a five-star rating, but he's only got five reviews. And then this next one down Flawless Details is a 4.6 out of 143 reviews. So both really solid and so forth.
And now they've all been claimed. Let's take a look at helping hands' profiles and see what they have in there. So they've got their times, that's obviously good their phone number, of course, that's good. They've got some images; what's the last time they posted an image? October 2019.
So Google likes it when you pay attention and post updates; adding images is a good way to keep your content fresh and Google happy, which will help you move to the top. But the most important thing that's going to help me move to the top is the reviews. Let's see, do they have a website? It's not actually showing over here. No, it's up there it is.
Yep. They have a website that they added to their profile, and, you know, this is what people look for. When they're looking for a local service provider, it doesn't matter where you are in the country. This is the type of thing that people look for real reviews from real people. Some, some imageries, some videos that show who you are and what you do.
So if you're a newbie or you're on top already, the way to stay there and, or to get to the top is in part by having an optimized Google map page with everything updated and verified, and Google likes that. So get on out there, keep grinding, get some photos, get some videos posted to your Google map profile and keep rocking. Right? Okay. So there you go.
I think that's pretty proof positive as to why you need to have a Google map listing, whether you're a newbie or you're already in the game and want to stay at the top. So if you have any questions, feel free to leave a comment. I'll answer as time permits.
.