Internal Linking for SEO
Internal Linking for SEO. Internal linking is an excellent way to create a great website experience for site visitors and search engines, leading to improved search engine optimization (SEO) and a happier you. Let me explain a little more. What is internal link building? An internal link is a hyperlink on a website that points to another page on that same website. So as an example, let's say my website is seobegood.com. I have a page about our SEO services, and the URL to that page is seobegood.com/seo-services. On that SEO services page, I write about the importance of an SEO audit, so I link to the page, seobegood.com/SEO-Audits.
Internal link building
The link that points from the SEO services page to the SEO audit page is an internal link because it's pointing from one page to another on the same domain. What is internal linking, then? Internal linking, or internal link building, uses internal links to connect pages on the same website and improve your site's navigation, user experience, and overall SEO. How internal linking helps your SEO Internal link building shares link juice Each page on your website has value.
When you link from one page to another, you pass on a little bit of that value to the next page.
That value is also referred to as link juice. In the early days of Google, this value — called PageRank — played a significant role in how your website showed up in the search results. Now, PageRank isn't a number available to the public. In fact, the only metrics we have currently come from third parties in the form of Page Authority (Moz), URL Rating (Ahrefs), and Authority Page Score (Semrush).
But PageRank is still a part of Google's algorithm for understanding what content should be displayed in the search results.
More value, or juice, means your page might end up performing better in the search results. You can also put it like this: The more links pointing to a page, the more important a page seems to search engines. Just don't go overboard and add links wherever there's unlinked text. Use your links wisely. Use Internal Linking for SEO , Your site should have an organized hierarchy starting with your most important pages and linking out to other related content.
There are certainly other factors that affect a page's ranking, but its value is still one of them. Link juice isn't the only benefit of an internal linking strategy, though. Internal Linking for SEO helps search engines find and understand your pages For a page to appear in search engines, it has to be found and understood by them. Search engines use these digital spiders to find pages on the web and add them to the index of websites that can appear in the search results.
So when a spider lands on your website, they crawl all of the information on your page, including the links.
They'll follow the links to your other pages, and other pages, and so on. How you link out to your other pages is just as important as including the links in the first place. Think about what you do when you add a link to your website, or really anywhere. You usually choose a set of words, highlight them, then add the link to that set of words. The words that now link to another page are called anchor text.
Anchor text gives search engines context as to what the linked page is about, which can help that page appear for relevant queries in search engines. So if you're writing a blog post about tips for fixing a broken table and you want to link to a page about the best tools for fixing a table, you might want to use the anchor text, "best tools for fixing a table," or whatever makes the most sense for your page. You don't want to use the anchor text, "where to buy wood," or something else irrelevant because it doesn't help give context to what's within the page you're linking to.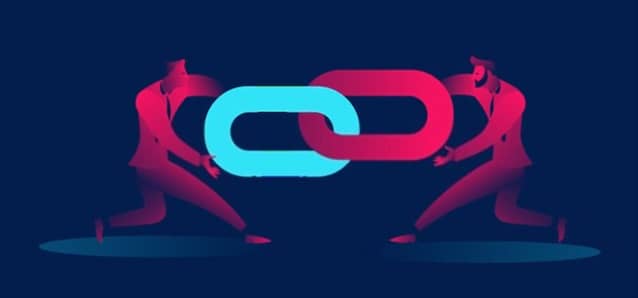 Internal link building helps users navigate your website Making your website easy to navigate creates a great user experience. Creating a great user experience can help your SEO because, ultimately, websites are supposed to serve people, not search engines.
Having a link structure that's clear and uncomplicated can give people more opportunities to browse your website, thus decreasing the likelihood they'll leave your site for a competitor's.
People spending time on your website is a positive signal that you have something they want, and that can lead to improved rankings. If you link to a high-converting page and a user clicks that link, you might even end up with a new customer. So if you don't already have an Internal Linking for SEO strategy, I'd highly recommend developing one. How to create your internal link-building strategy To get started with internal linking, take a look at your current situation with internal link analysis.
Google Search Console has a section specifically for internal links where you can see how many links point to specific pages. You can also use SEO tools like Screaming Frog, Ahrefs, and Semrush for an even deeper analysis.
Once you have a handle on your current link situation, focus on fixing any problems you find, including Broken links Mismatched anchor text Orphaned pages, or pages with few links pointing to them An orphaned page is one that doesn't have many links pointing to it and thus has a higher chance of not showing up in search results. If you don't already have a map of your site, it's helpful at this point to make one so you have an idea of your hierarchy, or what changes you want to make to it.
Internal Linking for SEO
Just keep in mind that you don't want things to be complicated.
After you've mapped out your site, get to linking! Internal linking is an easy way to boost your SEO You don't have to rely on anyone else to link to you, and it can have such a great impact on your website for minimal effort.